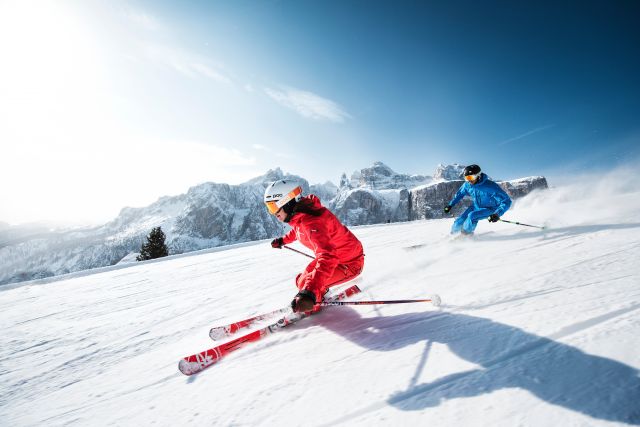 The white charm of the Dolomites
Winter in Alta Badia
Wenn es um einen Winterurlaub geht, ist Alta Badia eine unbestrittene Sicherheit, nicht nur wegen den wunderbaren Pisten, sondern auch wegen des vielfältigen Angebots. Spaß auf Skiern und abseits der Pisten ist für alle garantiert, sowohl für Könner als auch für Neulinge im Wintersport. Aber auch für diejenigen, die einfach ein paar Tage Ruhe inmitten einer märchenhaften Winterlandschaft verbringen wollen.
Alpine skiing
A resort of your dreams
Snow-covered slopes, perfectly groomed ski runs, modern ski lifts and excellent connections to other parts of the huge Dolomiti Superski area - Alta Badia offers all this and much more, ensuring unforgettable skiing moments until the last day of the winter season. Just 800 m away from Lüch da Fussè Farm there is the brand new La Crusc chairlift, the backbone of the Santa Croce ski area. From here, with your skis on, you can reach more than 500 km of slopes, including the most famous ski routes in the Dolomites, such as the Sellaronda and the First World War Tour. And if it's not enough, there is also a ski bus connecting Badia to the Kronplatz ski area.
Other winter sports
At the foot of Sasso di Santa Croce
Alpine skiing is not for you? No problem. Alta Badia, and in particular the area of Santa Croce around Lüch da Fussè Farm, has much more to offer. A few kilometres away, in the enchanting scenery of the Armentara meadows, there are some of the most scenic trails for cross-country skiing. With a sled you can whiz down at full speed from the sanctuary of Santa Croce to Badia. Besides, there is no lack of itineraries for winter hiking and other possibilities to explore the mountains off the beaten track. For example, by snowshoeing, or ski mountaineering, venturing out on a fascinating tour through space and time towards the heart of the Dolomites, where you'll be enchanted by the charm of nature in its virgin state, by its archaic and authentic beauty, inspiring awe and reverence. Face-to-face with the mountains.
Family holidays
Fun in the snow
The Santa Croce area is a true paradise for a family winter holiday. Lots of fun is ensured here both with and without skis. Those who want to learn to ski are welcome in the Ski & Snowboard School Badia Pedraces and in the area dedicated to beginners at the Baby Pedraces ski lift. And those who are already good at skiing can try the exciting Kids Fun Line with its funny obstacles. A good alternative? La Crusc Fun Park with various slides, inflatables, a track for snow saucers, a tubing track and lots of other fun in the snow. A long toboggan run that leads from the sanctuary of Santa Croce to Badia completes the offer.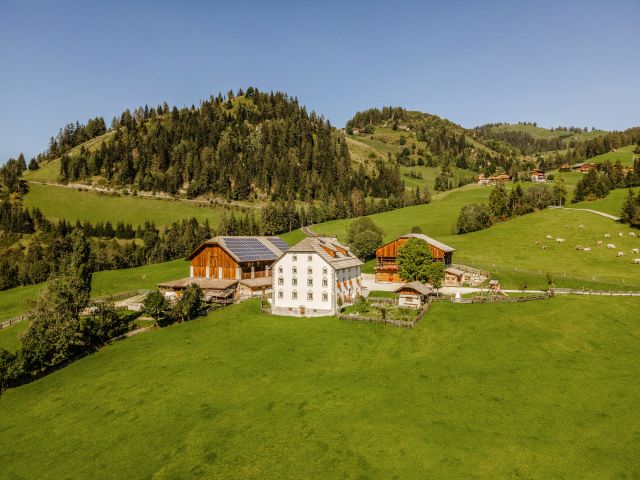 Enjoy a good time with us
in Alta Badia!