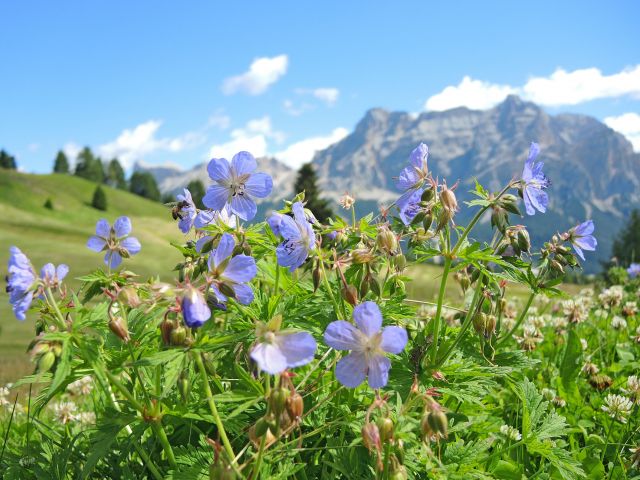 Get active
Summer in Alta Badia
Alta Badia is an authentic gem of extremely varied beauty. Meadows, woods, lakes, and, of course, mountains, the enchanting Dolomites, which make you spend all your holiday staring upwards. An irresistible desire for freedom, which the mountains fulfil with unlimited opportunities for hiking, cycling and other activities.
On foot
From easy hikes to arduous treks
Walking is the most natural way to explore this land, which offers breath-taking views at every step. Numerous itineraries lead from Lüch da Fussè Farm to the Santa Croce hiking area, which combines amazing natural sites with cultural attractions, such as the sanctuary of Santa Croce, the sacred village of Oies and the typical Ladin "viles" (rural settlements). Just follow the well-marked trails (suitable even for strollers), that wind through meadows and woods without challenging ascents or descents. Or take the brand-new mountain lifts to gain altitude and visit the snow cave, explore the Armentara meadows famous for their spectacular flowering or let the little ones play in La Crusc Summer Park. In the meantime, experienced hikers will be spoilt for choice among exciting panoramic routes in the nearby nature parks Fanes-Sennes-Prags and Puez-Geisler.
By bike
On- and off-road adventures
Alta Badia is a great destination for a cycling holiday. Whether it's a road bike or a mountain bike, whether it's electric or mechanical. It is no coincidence that the picturesque roads next to Lüch da Fussè Farm host every year numerous cycling events, including the Sellaronda Bike Day, the Dolomites Bike Day, the Marathon of the Dolomites and even the legendary Dolomites stage of the Giro d'Italia. Without forgetting countless off-road trails that offer amazing views as well as a true taste of conquest. And it doesn't matter if these are pure fruits of your labour or if you take advantage of electric mountain bikes and/or mountain lifts enabled for bike transportation. At the end of the day, you inevitably feel tired but happy and, at night, you dream of new destinations to reach.
Other activities
Extreme sports and gourmet temptations
The Dolomites are always ready to fascinate in a plenty of different ways. Not just by hiking and biking. The rocky walls of Sasso di Santa Croce feature some interesting via ferratas and offer exciting opportunities for free climbing. Or act as a starting point for extreme high-altitude trekking tours, such as the 4 Peaks Challenge, an appointment with wild nature in the dramatic scenery of the Fanes-Sennes-Prags nature park. A truly special experience with breath taking views, comparable only to those from a hang glider or a paraglider. Yet extreme sports are not the only alternative to classic mountain activities. One can find out a lot without going far. Venturing, for example, into the world of genuine flavours and authentic experiences, available in the surrounding mountain huts, at country festivals and on many other occasions.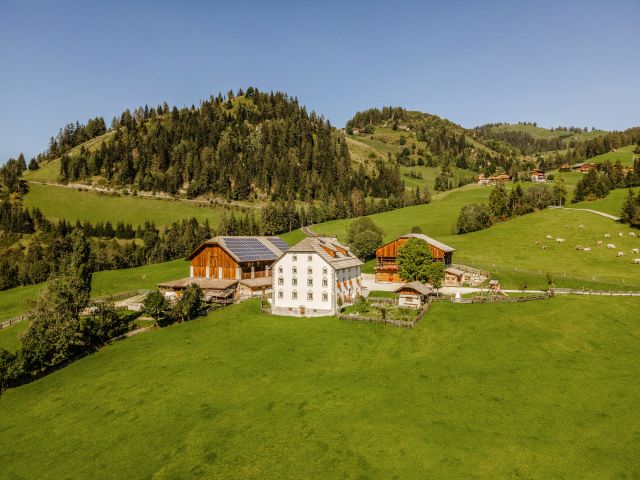 Enjoy a good time with us
in Alta Badia!